Ms Julia Hoffman
Clinical Trial Manager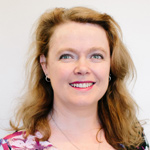 Ms Julia Hoffman
Julia has over 10 years' experience as a Data Manager and Clinical Trials Coordinator involving a range of cancer types. She coordinates several studies, including trials for the Australia and New Zealand Breast Cancer Trials Group and our Quality of Life study of Immediate and Delayed breast reconstruction in women undergoing mastectomy and adjuvant radiotherapy for breast cancer (QoLID Study).
Julia also coordinates Prof Spillane's and Dr Snook's data contribution to the BreastSurgANZ Quality Assurance (BQA) database.
She is based part-time at North Sydney.
Julia can be contacted on
Phone : (02) 9911 7312
Email : [javascript protected email address]